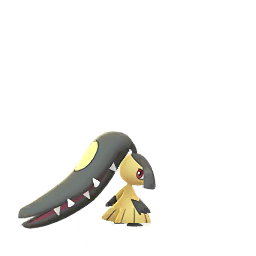 Mawile
#303 (Hoenn)
Table of contents
Miglior set di mosse (Mawile)
Tipologia del Pokémon
Evoluzione
Mawile currently has no evolutions in Pokémon GO.
Mawile Raid Guide
Mawile has previously been Raid Boss in Tier 1, Tier 2, and Tier 3 Raids.
Caught CP (boosted)
12 - 32
Standard game images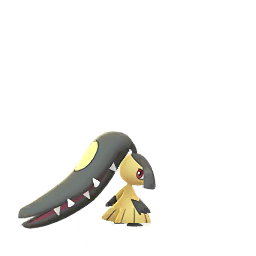 There is a very low chance that you can get a shiny Mawile, which has the following appearance:
Circa
"Le enormi mascelle di Mawile sono in realtà corna d'acciaio trasformate. Il volto dallo sguardo tanto mansueto serve a indurre i nemici ad abbassare la guardia. Infatti Mawile attacca quando l'avversario meno se l'aspetta."
Statistiche di base
| | | |
| --- | --- | --- |
| Attacco | | 155 |
| Difesa | | 141 |
| Resistenza | | 137 |
Max PL
Max PL with weather boost
Max HP
Taglia
| | |
| --- | --- |
| Altezza | 0,61 m |
| Peso | 11,5 kg |
Other
| | |
| --- | --- |
| Tasso cattura base | 50% |
| Tasso di fuga base | 9% |
| Buddy walk distance | 5 km |
Miglior set di mosse (Mawile)
Tutte le mosse
Tutti i Pokémon counter
Questi sono i Pokémon e le loro mosse che fanno maggior danno ai Mawile
These moves are calculated using type advantages / disadvantages, and including STAB. Click here for more info »
Più vulnerabile contro Mawile
Questi Pokemon sono i più vulnerabili contro il set di mosse precedente.

| Pokémon | Danno effettivo |
| --- | --- |
These moves are calculated using type advantages / disadvantages, and including STAB. Click here for more info »
Commenti
IV
calc