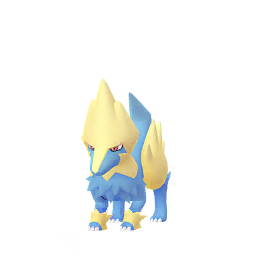 ライボルト
#310 (ホウエン)
Table of contents
Best moveset (ライボルト)
ポケモン タイプ
進化
There are currently a total of 2 Pokémon in the ラクライ family. ライボルト evolves from ラクライ which costs 50 Candy.
Evolving Mega ライボルト costs 100 Mega Energy the first time, and 20 Mega Energy every other time.
Forms
There are 2 different forms of ライボルト:
ライボルト Raid Guide
ライボルト has previously been Raid Boss in Tier 2 Raids.
Caught CP (boosted)
12 - 32
Standard game images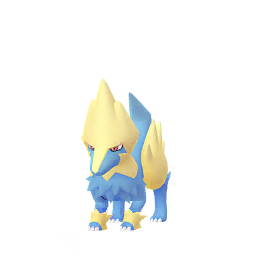 There is a very low chance that you can get a shiny ライボルト, which has the following appearance:
About
"たてがみからいつも放電しているため火花で山火事を起してしまうことも。戦いになると雷雲をつくりだす。"
Base stats
最大CP
最大CP with weather boost
Max HP
サイズ
Other
| | |
| --- | --- |
| Base capture rate | 20% |
| Base flee rate | 6% |
| Buddy walk distance | 3 km |
Best moveset (ライボルト)
全技
All counter Pokémon
These are the Pokémon and their moves that do the most damage to ライボルト.
These moves are calculated using type advantages / disadvantages, and including STAB. Click here for more info »
Most vulnerable to ライボルト
These are the Pokémon most vulnerable to the above moveset.

| Pokémon | Effective damage |
| --- | --- |
These moves are calculated using type advantages / disadvantages, and including STAB. Click here for more info »
コメント
IV
calc