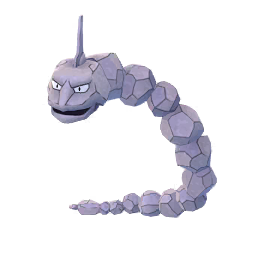 イワーク
#95 (カントー)
Table of contents
Best moveset (イワーク)
ポケモン タイプ
進化
There are currently a total of 2 Pokémon in the イワーク family. イワーク evolves into ハガネール (using the メタルコート evolution item) and costs 50 Candy.
イワーク requires メタルコート to evolve into ハガネール.
Evolving Mega ハガネール costs 200 Mega Energy the first time, and 40 Mega Energy every other time.
イワーク Raid Guide
イワーク has previously been Raid Boss in Tier 3 Raids.
Caught CP (boosted)
12 - 32
Standard game images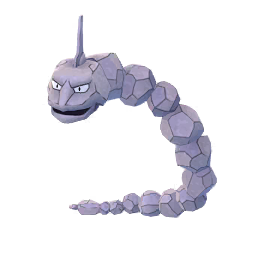 There is a very low chance that you can get a shiny イワーク, which has the following appearance:
About
"脳みそに磁石があるので土の中を掘り進んでいても方向を間違えない。年を取るほど体は丸みを帯びる。"
Base stats
最大CP
最大CP with weather boost
Max HP
サイズ
Other
| | |
| --- | --- |
| Base capture rate | 20% |
| Base flee rate | 9% |
| Buddy walk distance | 5 km |
Best moveset (イワーク)
全技
All counter Pokémon
These are the Pokémon and their moves that do the most damage to イワーク.
These moves are calculated using type advantages / disadvantages, and including STAB. Click here for more info »
Most vulnerable to イワーク
These are the Pokémon most vulnerable to the above moveset.

| Pokémon | Effective damage |
| --- | --- |
These moves are calculated using type advantages / disadvantages, and including STAB. Click here for more info »
コメント
IV
calc