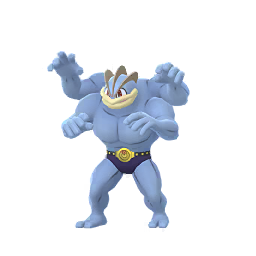 カイリキー
#68 (カントー)
Table of contents
Best moveset (カイリキー)
ポケモン タイプ
進化
There are currently a total of 3 Pokémon in the ワンリキー family. カイリキー evolves from ゴーリキー which costs 100 Candy.
カイリキー Raid Guide
カイリキー is currently a Boss in Tier 3 Raids and has 19,707 CP, and has previously been Raid Boss in Tier 4 Raids.
Defeating カイリキー in a Tier 3 Raid requires around 2-3 players, and will become easier the more players you have. It is possible to solo this raid if you are level 35+ and have a very good set of counter Pokémon.
Caught CP (boosted)
12 - 32
Standard game images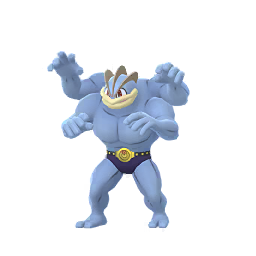 There is a very low chance that you can get a shiny カイリキー, which has the following appearance:
About
"なんでも投げ飛ばすパワーを持つが細かい作業をすると腕が絡まってしまう。考えるよりも先に体が動く。"
Base stats
最大CP
最大CP with weather boost
Max HP
サイズ
Other
| | |
| --- | --- |
| Base capture rate | 10% |
| Base flee rate | 5% |
| Buddy walk distance | 3 km |
Best moveset (カイリキー)
全技
All counter Pokémon
These are the Pokémon and their moves that do the most damage to カイリキー.
These moves are calculated using type advantages / disadvantages, and including STAB. Click here for more info »
Most vulnerable to カイリキー
These are the Pokémon most vulnerable to the above moveset.

| Pokémon | Effective damage |
| --- | --- |
These moves are calculated using type advantages / disadvantages, and including STAB. Click here for more info »
コメント
IV
calc