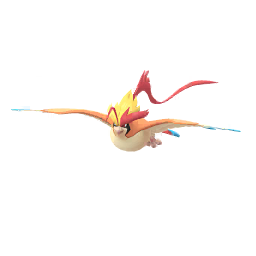 Mega Pidgeot
#18 (Kanto)
Table of contents
El mejor set de movimiento (Mega Pidgeot)
Tipo de Pokémon
Evolución
There are currently a total of 3 Pokémon in the Pidgey family..
Evolving Mega Pidgeot costs 100 Mega Energy the first time, and 20 Mega Energy every other time.
Mega Pidgeot Raid Guide
Mega Pidgeot has previously been Raid Boss in Mega Raids.
Caught CP (boosted)
12 - 32
Standard game images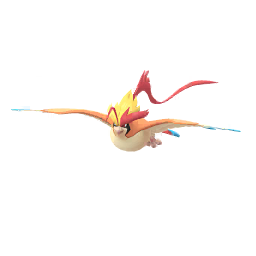 There is a very low chance that you can get a shiny Mega Pidgeot, which has the following appearance:
Acerca
"El plumaje de este Pokémon es bonito e hipnótico. Muchos Entrenadores se quedan embobados ante la belleza impactante de las plumas que tiene en la cabeza; lo que les lleva a elegir a Pidgeot como su Pokémon."
Estadisticas base
| | | |
| --- | --- | --- |
| Ataque | | 280 |
| Defensa | | 175 |
| Aguante | | 195 |
Max PC
Max PC with weather boost
Max HP
Tamaño
| | |
| --- | --- |
| Altura | 2,2 m |
| Peso | 50,5 kg |
Other
| | |
| --- | --- |
| Ratio de captura base | ? |
| Ratio de huida base | ? |
| Buddy walk distance | ? |
El mejor set de movimiento (Mega Pidgeot)
Todos los movimientos
Todos los Pokémon contrarios
Comentarios
IV
calc