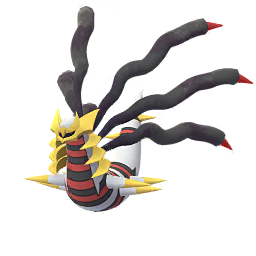 騎拉帝納 - Origin
#487 (神奧)
最佳技能組 (騎拉帝納 - Origin)
Pokémon種類
進化
騎拉帝納 (Origin) currently has no evolutions in Pokémon GO.
騎拉帝納 (Origin) Raid Guide
騎拉帝納 - Origin has previously been Raid Boss in Tier 5 Raids.
Caught CP (boosted)
12 - 32
Standard game images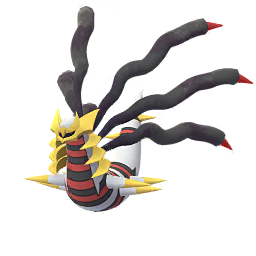 There is a very low chance that you can get a shiny 騎拉帝納 - Origin, which has the following appearance:
關於
"雖然因為粗暴的性格而遭到放逐,但牠一直在名為毀壞的世界的地方,靜靜地看著原來的世界。"
基礎數值
最大 CP
最大 CP with weather boost
Max HP
大小
Other
| | |
| --- | --- |
| 基礎捕獲率 | 2% |
| 基礎逃跑率 | 4% |
| Buddy walk distance | 20 km |
最佳技能組 (騎拉帝納 - Origin)
所有技能
所有的寶可夢
這些是寶可夢和他們的行動,做最大的傷害 騎拉帝納
These moves are calculated using type advantages / disadvantages, and including STAB. Click here for more info »
最易受到:騎拉帝納 - Origin
這些是最容易受到上述影響的寶可夢

| Pokémon | 有效傷害 |
| --- | --- |
These moves are calculated using type advantages / disadvantages, and including STAB. Click here for more info »
留言
IV
calc