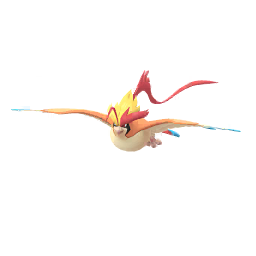 Mega Pidgeot
#18 (Kanto)
Table of contents
Melhores movimentos (Mega Pidgeot)
Tipo do Pokémon
Evolução
There are currently a total of 3 Pokémon in the Pidgey family..
Evolving Mega Pidgeot costs 100 Mega Energy the first time, and 20 Mega Energy every other time.
Mega Pidgeot Raid Guide
Mega Pidgeot has previously been Raid Boss in Mega Raids.
Caught CP (boosted)
12 - 32
Standard game images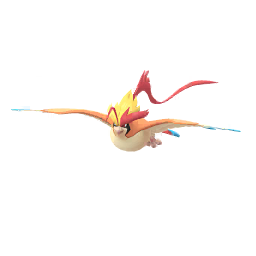 There is a very low chance that you can get a shiny Mega Pidgeot, which has the following appearance:
Sobre
"Este Pokémon tem uma plumagem deslumbrante de belas penas brilhantes. Muitos Treinadores são atraídos pela beleza extraordinária das penas em sua cabeça, os convencendo a escolher Pidgeot como seu Pokémon."
Atributos base
| | | |
| --- | --- | --- |
| Ataque | | 280 |
| Defesa | | 175 |
| Stamina | | 195 |
CP Máximo
CP Máximo with weather boost
Max HP
Tamanho
| | |
| --- | --- |
| Altura | 2,2 m |
| Peso | 50,5 kg |
Other
| | |
| --- | --- |
| Taxa base de captura | ? |
| Taxa base de um Pokémon fugir | ? |
| Buddy walk distance | ? |
Melhores movimentos (Mega Pidgeot)
Todos os ataques
Todos os Pokémon contadores
Comentários
IV
calc